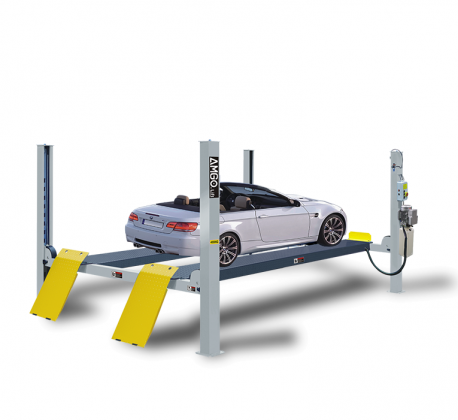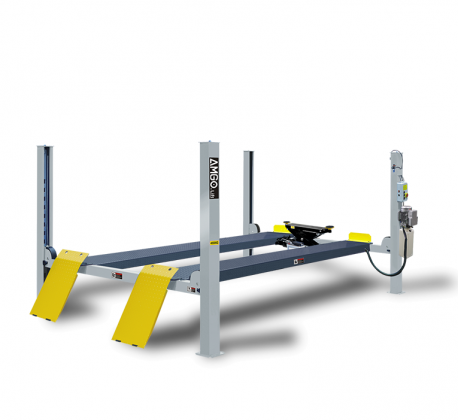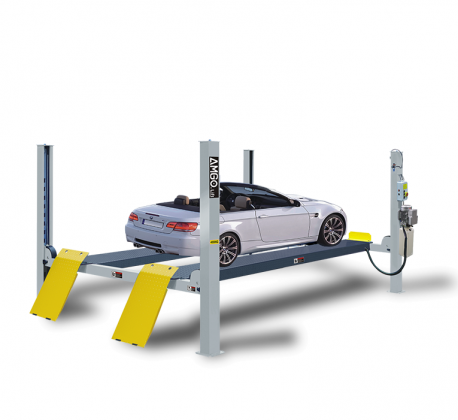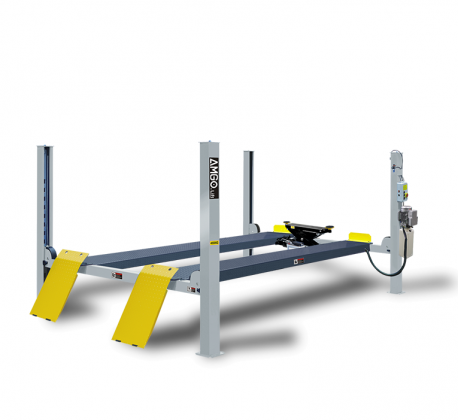 model:
A440 (4000KG)
FOUR-POST COMMERCIAL LIFT
Mechatronics classic design As a light-commercial grade model, A440 caters to the diverse demands of general repair service. The robust and elaborate structure delivers safety, durability as well as convenience. super-wide diamond platforms are adjustable to accommodate a wide range vehicles with different wheel tracks.
Features
Specifiction
Detailed Image
Detailed Product Information
• Lifting capacity: 4000KG, CE certified.
• 24V electrical control operation system.
• High quality hydraulic cylinder design and manufactured at high standard.
• Mechanical self-locking and air-release safety lock system.
• Dual safety devices mechanism: both primary safety locks and cable-slack protection system.
• Non-skid diamond platform.
• Adjustable lifting platform: off-side platform can be adjusted the mounting position left or right as
required. The standard distance between two platforms is 1100mm and maximum distance is 1300mm.
• Hidden installation of oil hoses and cables to avoid exposure outside.