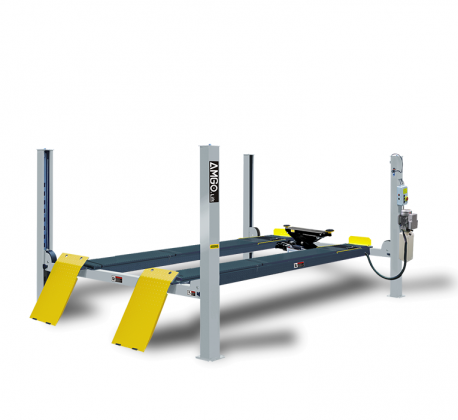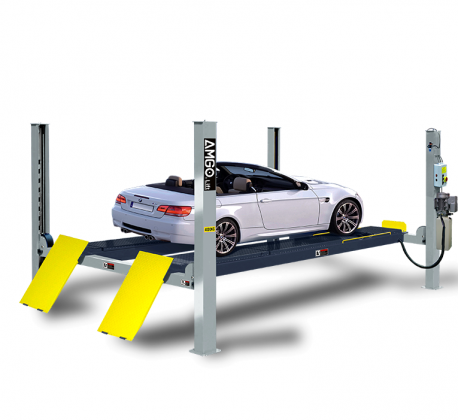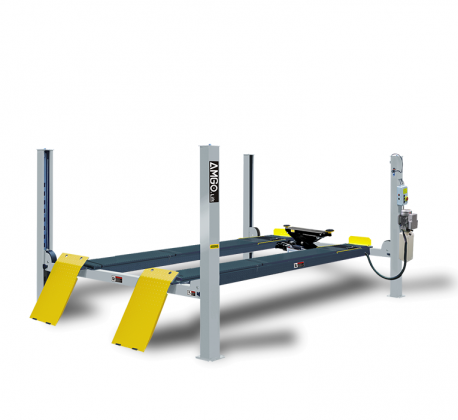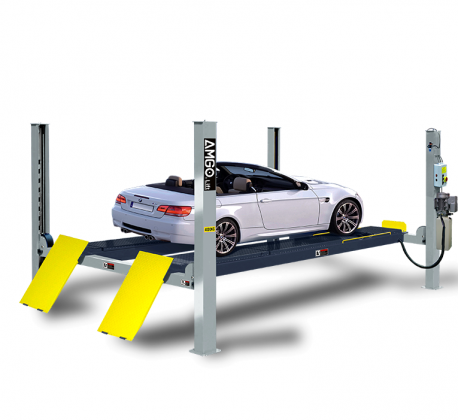 model:
A440A (4000KG)
ALIGNMENT FOUR-POST LIFT
Ultimate versatility Features all advantages of AMGO A440, theA440A is beyond to raise also your alignment business. It's full of power and reliability to expand coverage from cars, light trucks and motor homes.
Features
Specifiction
Detailed Image
Detailed Product Information
• Lifting capacity: 4000KG, CE certified.
• 24V electrical control operation system.
• High quality hydraulic cylinder design and manufactured at high standard.
• Mechanical self-locking and air-release safety lock system.
• Dual safety devices mechanism: both primary safety locks and cable-slack protection system.
• Non-skid diamond platform.
• Adjustable lifting platform: off-side platform can be adjusted the mounting position left or right as
required. The standard distance between two platforms is 1100mm and maximum distance is 1300mm.
• Hidden installation of oil hoses and cables to avoid exposure outside.
• Adjustable turnplate postions to fit various vehicles with different wheel bases.